Giving small, retail investors the access to successful investors with investing concepts that work, so that you too can improve your investing results today.
At the half-day Investor Exchange seminar, you will learn from 7 speakers handpicked by the BIGScribe team to share what works in the market today.
Learn directly from the horses' mouth about:
Strategies for successful Equity Investing
7 deadly sins of Singapore Property Buyers
How to choose dividend stocks that yield 6-9% and get your journey started
The 3 'musketeers' of REITs and how they can help you avoid common mistakes REITs investors make
much more

1 pm to 5 pm
Registration Starts at 12 PM!
DBS Auditorium
Marina Bay Financial Centre Tower 3
12 Marina Boulevard Level 3
Singapore 018982
"I want to start investing this year!"
Did you promise yourself to start investing (or put a little more effort into your investing) at the start of the year as well?
Along side with eating healthy and exercising regularly, investing is one of the most popular New Year Resolutions that people make every 1st Jan.
In a blink of an eye, we are now beginning our entry into the 2nd half of 2017. Have you kept up with your promise to focus on your investing in 2017?
What You Have Told Us About Your Investing Bumps 
BIGScribe has run 4 successful sell out investing workshops that features only applicable, practical and up-to-date investing concepts and processes since 2016.
Through the interaction with our participants (you!), we have noticed that many find investing important and recognise a need to learn and start investing as soon as possible.
However, a myriad of factors tend to get in the way.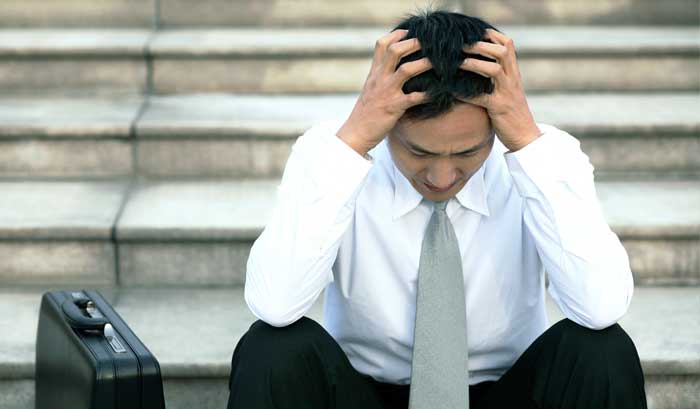 The biggest factor that continues to deter most people is the lack of confidence to actually get started.
Many of us are NOT trained in finance. And learning to invest can feel like an intimidating journey with no end in sight.
"There's so much to learn, how would I know if I am ready to start investing for real profits, without putting my capital into unnecessary risks?"
We get it.
After all, that's how many of us started.
Now, we can't do the investing for you. But we can provide you something that may be even better.
We can reach out to successful investors and prominent financial bloggers and get them to share about their processes.
And, we can help build your ability to invest confidently.
So that you can invest for yourself and grow your money without having to rely on anyone else.
In July, we are gathering our biggest, most 'star-studded' panel of speakers. And we gave them this short brief;
"Show us what you are doing for your own investing today"
Walls will come down, 'secrets' will be revealed. And best of all, no selling will be done at the:

The Investors Exchange 2017 aims to provide you with a platform to exchange investing ideas, concepts and styles both with fellow investors.
This July, we have gathered fellow financial bloggers, and some of our friends from the finance industry to share about their investing styles, what they see in the current market and how they would be navigating the economy going forward.
The Investors Exchange will feature 7 speakers who will be sharing valuable insights into their investing styles and you will be learning a ton of practical knowledge that could potentially help improve your investing.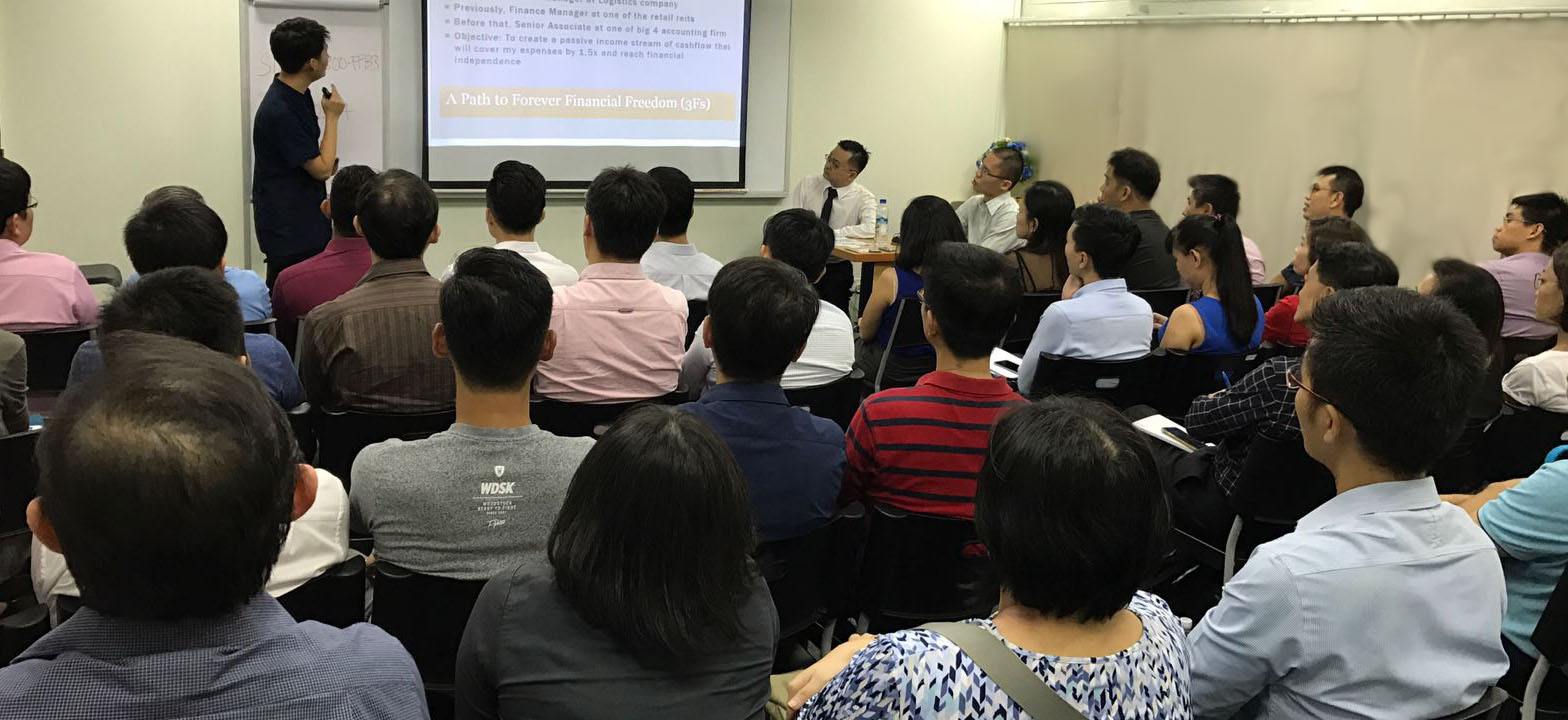 There will only be 250 seats available. This session will definitely over deliver on the value. We have sold out on all previous events as participants know the amount of value they get vastly exceed their ticket fees.
No tickets will be sold at the door as we are strictly not allowed to exceed the maximum capacity of the event venue. Any last minute entries will be turn away at the door.
So grab your tickets now, and take advantage of the early bird promotion too:
Reserve a seat now
Investors Exchange 2017
29th July 2017 (Saturday)
1 pm to 5 pm
SOLD OUT
Speakers Line Up
and what you can look forward to learning at the Investors Exchange 2017
Many of the speakers at the Investors Exchange 2017 are new speakers whom have never been featured in our previous talks. These are the speakers you will be learning from at the Investors Exchange 2017:
Strategies for Successful Equities Investing

By Teh Hooi Ling, Inclusif Value Fund
The ultimate aim of investors is to strive for higher returns. There are many investing vehicles in the market that retail investors can tap on to build their wealth. Hooi Ling makes a case for equities investing and shares why and how you can invest in equities for higher returns.
You'll learn:
Why equities
Ways to get higher than buy-and-hold index returns
Where is the market now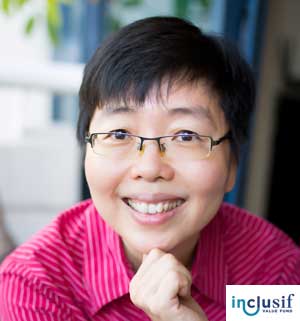 About Hooi Ling
Former SPH Journalist and author of "Show Me The Money" Series.
Hooi Ling doesn't really have a grand plan in her life. Life unfolds and she just takes one step at a time and see where life leads her. That approach has brought her from Penang, to NUS, to SPH to now in the fund management space, running her own fund - Inclusif Value Fund. She wonders where this latest venture will lead her.
Her investing style can be summarised as: "Be safe rather than to be sorry".
Identify Market Trends the George Soros way

Xeo Lye, Xeolyenomics
Thanks to the rise of the information age, there is an abundant amount of economic news on a daily basis. How do famous investor such as George Soros filter out and make use of these news to predict market trends?
Xeo will highlight some of the recent economic news and how to apply the Soro's rules of reflexivity on them, plus:
Understand the concept behind Global Macro investing and how George Soros invest
Learn about economic cycle, some of the recent economic news and their implications
Find out how to interpret economic trends and apply them to your investing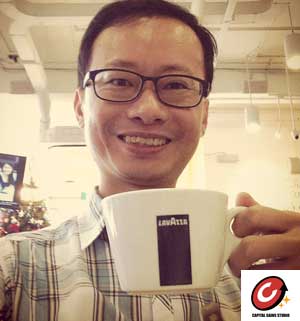 About Xeo Lye
Xeo Lye. 38 years old; Single and on Tinder; Co-founder & Game Designer of Capital Gains Studio; Designed and published bestselling economic board games such as Wongamania and Wongamania: Banana Economy; Co-author of bestselling "5 Elements of Successful Investors" and ebook "Wonganomics"; Featured on numerous mainstream media in Singapore and Malaysia; 14 years portfolio management experience specializing in Global Macro;  Xeo shares his thoughts at Xeolyenomics.
Xeo had been featured on the following mainstream media:  Channel News Asia, TV 7, Mediacorp Radio FM 95.8, FM 93.8, FM 97.2 and Malaysia's BFM 89.9,  Lian He Zao Bao, MyPaper, AsiaOne, SharesInvestors, The Edge Magazine, Sin Chew Daily, New Paper.
7 Deadly Sins of Singapore Property Buyers
Vina Ip, PropertySoul.com
Upgrading to a condo or buying an investment property is the dream of many Singaporeans. Unfortunately, not many can get it right the first time. And sadly, people often have the misconceptions, trust the wrong persons, and fall into the property traps.
You will learn:
What are the common mistakes of first-time buyers of private properties?
How the good nature of Singaporeans is being exploited in property purchase?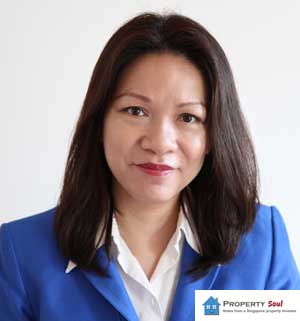 About Vina
Vina Ip (a.k.a. Property Soul) shares her property investing experiences at PropertySoul.com, which has been awarded the Top 75 Property Investment Blogs in the world. She has been frequently quoted and reposted at YahooNews, TheFinance.sg, Singapore Investment Bloggers, PropertyGuru.com, Propwise.sg and other financial blogs.
Vina authored the bestseller; No B.S. Guide to Property Investment - Dirty Truths and Profitable Secrets to Building Wealth Through Properties and founded the  Property Club Singapore to provide a neutral platform for the learning and networking of property buyers, investors and owners.
Master your Mind, Master the Market
Joel Sim, mrfinancesavvy.com

Many investors and traders alike, enter the stock market without clear objectives and strategies to achieve their investment objectives. Further, most are often confused by complex financial terms and strategies used.
Joel will uncover difficult financial concepts and jargon, and breaking them into simple tangible steps. Avid investors and traders will have a clear understanding on how the market works, and the essential tools you need to get started.
You will gain an understanding on the psychology of a professional trader, and the major mistakes to avoid when trading.
Joel will show you:
The concept of how the stock market operates
The psychology of a professional trader
How to ignite and accelerate your financial objectives
How to systematically plan your investments and trades.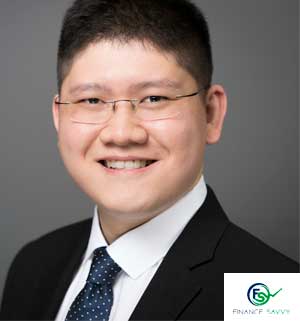 About Joel
Joel Sim, 28 years old, married. Currently working as an equities broker, and has been trading professionally for more than 8 years. Joel is passionate on educating the public on financial literacy, and debunks "rag to riches concepts" or "get rich schemes". He reveals the challenges that traders or investors face, and focuses on shaping the individual's trading psychology. Joel adopts 2 strategies - trend trading and dividend/ income investing.
He is a member of high IQ society, MENSA, and is featured on 938 Live FM to share his market outlooks. In addition, Joel was invited to speak at major events such as Invest Carnival and SGX Sector Connect. Joel shares his resources and market outlooks at mrfinancesavvy.
50 Shades of Dividends Investing
Christopher Ng, TreeOfProsperity.blogspot.com
The corporate workplace is a brutal lover who tempts you with money, status and power but ultimately would put you in golden handcuffs and inflict great psychic pain on you over time. Like Christian Grey, even a brutal lover can be tamed with the right investing techniques, leaving the investor 50 shades freed.
Christopher will show you:
Why the workplace is a brutal master.
What is financial independence
Three skill sets you need to reach financial independence.
How to choose dividend stocks that yield 6-9% to get your journey started.
The controversial issue of leverage.
Lifestyle design options post financial independence: Because some people just enjoy being with their brutal masters!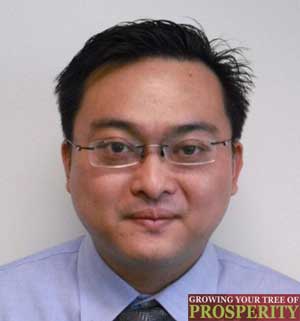 About Christopher
Christopher. 42 Years Old; Married with 2 kids. Currently a fresh graduate from the Juris Doctor programme with SMU and interning at a law firm. He had replaced his earned income at age 39 using dividend investing techniques. Right now he can't decide whether to return to IT where he's spent 14 years, develop a finance career or become a lawyer.  Christopher shares his thoughts at TreeofProsperity.
How to use the 3 musketeers of REITs to find strong REITs
Kenny Loh, MyStocksInvesting.com
REITs investing can provide regular passive income for retail investors. It's the next closest thing to being a landlord.
You will learn:
Who are the 3 musketeers of REITs and how they can help you avoid common mistakes REITs investors make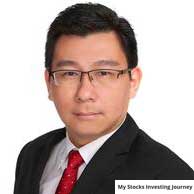 About Kenny
Kenny Loh, one of the pioneer financial blogger in Singapore since 2009 at MyStocksInvesting.com. Kenny is especially passionate about REITs and has been conducting the longest running REITs investing course in Singapore.
Featured by media such as AsiaOne, The New Paper and SharesInv for his opinions about REITs, Kenny is also a much sought after speaker at events by organisations such as SGX, SIAS, CIMB securities, RHB securities, InvestingNote, City Index, OnlineTradersClub (Singapore) and Adam Khoo's Wealth Academy Investors Inner Circle.
The Art of Scuttlebutt
Elvin Hayden Liang, www.epsilonluxe.wordpress.com
Many investors or traders like to find an edge to their trading or investing but being confined to just a computer within the four walls of their trading room, they may not see the complete picture or offer depth in the business.
Can it be possible that one may find an edge for their investments in equities through scuttlebutt-ing? Can one who is in the thick and thin of the industry and action, develop an instinct as to how the business may perform?
Elvin will be revealing:
How you can find meaning in window shopping
"Buy the rumour, sell the news" - Is this age old advice still valid?
The makings of an Invest-igator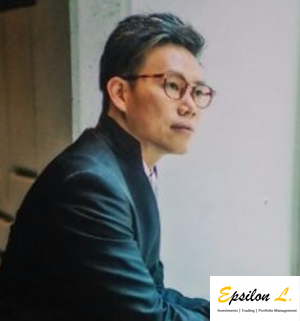 About Elvin
Elvin Liang. 32 Years old. Married, wondering if having kids will damage the wallet. Trades actively to supplement income using various methods. Tries to educate young readers on personal finance, trading and investing aspects through his blog, www.epsilonluxe.wordpress.com. Recently took the challenge to scuttlebutt companies to feel the pulse of the industry and businesses.
Reserve a seat now
Investors Exchange 2017
29th July 2017 (Saturday)
1 pm to 5 pm
SOLD OUT

Aspiring investors, struggling investors and investors who want to find potential opportunities in the market that they can exploit in 2017 for greater returns.
And...readers of Singapore finance blogs. Come by to learn, support and interact directly with some of Singapore's top finance bloggers, and put a face to the words and sharing that you often read online.
Ever wish someone could just share all the no BS, no fluff investing knowledge that they have gained from their experience in the real market, by investing real money....without having any hidden agenda?
Well, that is the Investor Exchange 2017 in a nutshell.
Your ticket includes all the investing knowledge from 7 experienced investors, and a quick tea break. That's all.
Keep your credit cards at home because there's nothing to buy.
But, bring along your notepad to take notes.
Reserve a seat now
Investors Exchange 2017
29th July 2017 (Saturday)
1 pm to 5 pm
SOLD OUT
Frequently Asked Questions
What, specifically, will I have when I attend the Investors Education that I don't have today?
7 applicable investing shortcuts that will give you an edge in today's market.
What you will be learning has been tested and tweaked to work for their relative speakers. You get to skip the learning process, take advantage of their success.
What's included with my ticket?
On top of the content packed line up, there will also be a tea break during the Investors Exchange 2017.
Light snacks will be provided.
Plus, you get to network with the speakers, some of the BIGScribe bloggers who will be in the audience as well as fellow like-minded investors and aspiring investors.
Can we walk-in and purchase tickets on the actual day?
No.
Firstly, we are likely to sell out the event before the actual day. Second, we are strictly not allowed to accept registrations above the stated seat limit for safety issues.
More importantly, why would you want to wait and decide only on the day itself when we have an early bird promotion that will help you save around 25%?
Commit to your investing education early and be rewarded.
Will slides be sent to us after the event?
No.
Many of the information that you are about to learn and receive will be revealed for the first time. We respect the speakers and their effort for preparing their content. Hence, no slides will be made available for mass distribution.
You are allowed to take photos, take notes and ask questions. All of which will make a greater impact on your investor education compared to receiving a powerpoint slides dump that becomes a crutch to your learning instead.
Reserve a seat now
Investors Exchange 2017
29th July 2017 (Saturday)
1 pm to 5 pm
SOLD OUT